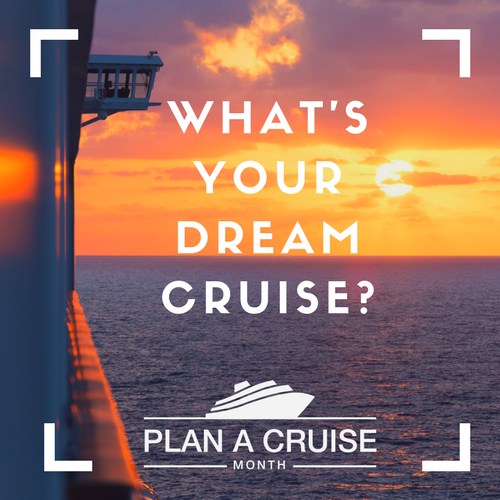 The world's largest cruise promotion has begun and with the latest research showing that Australians love to cruise and they love a deal, the nation is bracing for a holiday booking frenzy.
All over the world October is Cruise Lines International Association's (CLIA) annual Plan a Cruise Month promotion and in its second year, the month-long industry-wide promotion is set to be bigger and better with local and international cruise lines offering a range of promotions to encourage holidaymakers to make their next holiday a cruise.
A recent poll by the world's largest cruise site, Cruise Critic, found that finding a deal was the next biggest deciding factor for Australians and New Zealanders when booking a cruise, once the destination was decided. Some 40 per cent of respondents in the local poll looked for a deal, nearly 30 per cent focussed on convenient dates, 27 per cent turned to positive reviews and the remaining five per cent listened to family and friends' recommendations.
"Price is a big deal for Aussies and Kiwis, especially first-time cruisers who aren't ready to invest in a style of travel they've never tried before. But the most important thing is value – remember, a cruise fare includes your onboard accommodation and most of your food, activities and entertainment. Travel agents often have access to special deals so it pays to talk to someone who specialises in cruising and to research cruise websites," Australia Editor Cruise Critic Louise Goldsbury said.
One of the fastest growing industries down under, the local ocean cruise market has experienced double digit growth over the past decade with nearly 1.3 million Australians taking a cruise each year, according to the latest figures from regional cruise industry body, Cruise Lines International Association (CLIA) Australasia.
With CLIA industry research also finding that more than eight out of ten travellers use a travel agent to plan and book a cruise holiday, CLIA Australasia & Asia Managing Director Joel Katz said using a CLIA accredited travel agent during Plan a Cruise Month was the best way to plan and book a cruise.
"Our latest research shows that one in 19 Australians are taking a holiday at sea each year, highlighting that ocean cruising is increasingly becoming the nation's holiday of choice and Plan a Cruise Month is a great time to find out what all the excitement is about. Cruising is an easy, fun and great value way to travel, with guests only unpacking once while the world comes to them and even the cheapest cruises including main meals, accommodation, entertainment and transport in the fare. Whether it's a romantic getaway, a solo sojourn or an all-in family holiday, there is a ship and an itinerary to suit and a CLIA accredited agent is in the best position to match holidaymakers with the right cruise holiday," Mr Katz said.
For anyone considering their first cruise or keen to book their next, Mr Katz said October was the best time to plan a cruise with great value available across a range of ocean cruises.
From discounts to onboard credit, special cruise deals this October include:
Royal Caribbean is offering savings of up to 40 per cent and up to US$100 onboard credit during Plan a Cruise Month
Princess Cruises is offering savings of up to $2100 per stateroom on select cruises across Europe, Alaska, Asia, Japan, the Americas, Australia, New Zealand and the South Pacific
Norwegian Cruise Line is offering a range of add ons for anyone who books a cruise of three nights or longer including a free beverage package, free specialty dining package, shore excursion credit, free wifi and a reduced rate for friends and family
Celebrity Cruises is offering a free Classic Beverage Package for two plus US$300 onboard credit per stateroom
MSC is offering 50 per cent off for the second passenger on select departures in the Mediterranean, Arabian Peninsula, Northern Europe, the Caribbean and repositioning cruises.
Plan a Cruise Month takes place each October with CLIA offices around the world working with CLIA accredited agents and CLIA member cruise lines to promote cruise holidays.
Ensuring October is officially becoming known as 'cruise month' down under, the month also marks the start of the cruise season in Australia with the first international ships arriving for the summer. This season Australia will see around 60 ships cruising local waters.
For more information about Cruise Month or to find a CLIA accredited agent please visit
www.cruising.org.au